Contributors
Honorary Advisor
TAKEUCHI Tsuguhito
Kobe City University of Foreign Studies
Coordinator
HOSHI Izumi
ILCAA, Tokyo University of Foreign Studies
NISHIDA Ai
Kyoto University
Editor-in-Chief
IWAO Kazushi
Ryukoku University
Editors
DONEY, Lewis
The University of Bonn
DOTSON, Brandon
Georgetown University
HILL, Nathan
The School of Oriental and African Studies, London
IMAEDA Yoshiro
Kokoro Research Center, Kyoto University
ISHIKAWA Iwao
The Eastern Institute, Tokyo
VAN SCHAIK, Sam
The British Library
Web programmer
ChuraRocks
Related Organizations
Acknowledgements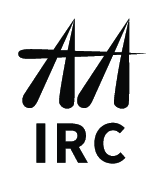 This project is supported by the Information Resources Center (IRC) of the Research Institute for Languages and Cultures of Asia and Africa (ILCAA).
IRCプロジェクト "Old Tibetan Documents Online" 2013年度, 2017年度, 2018年度, 2019年度, 2020年度, 2021年度, 2022年度 (代表者: 岩尾一史, 星泉)

This work was partly supported by JSPS KAKENHI Grant Number JP18H05219.

OTDO was conducted under the GICAS (Grammatological Informatics based on Corpora of Asian Scripts) project sponsored by the Japanese Ministry of Education, Culture, Sports, Science and Technology under its Grant-in-Aid for COE Research Program during 2001—2006.
Site Policy
The materials published on this site is licensed under a Creative Commons Attribution 4.0 International License (CC-BY).
Disclaimers
The content of this website may change without notice.
We are not responsible for any loss caused directly or indirectly by the use of the information in this website.
Contact
mail address:

otdo.office(at)gmail.com

postal address :

OTDO Office, ILCAA, Tokyo University of Foreign Studies, Fuchu-shi Asahi-cho 3-11-1, Tokyo, 183-8534, Japan
Revision History
2013:
ウェブサイト移行(https://otdo.aa-ken.jpの試験運用)
2017:
ウェブサイト移行(https://otdo.aa-ken.jpの本格始動)、共同編集用Wikiの統合
2018:
72件のテキストデータと関係データの追加
2019:
既存のテキスト50件の修正と新規テキスト10件の追加
2020:
登録済みの既存の文献目録データ341件の検証・修正と新規テキスト14件の追加、チベット文字検索サイト構築
2021:
サイトリニューアル、古シャンシュン語テキスト5件等新規テキストの追加、GallicaとのIIIF連携
2022:
チベット語手紙文書2点の文書に押された印章合計14点をGallica所蔵IIIF画像と連携、チベット語雑写文書2点の雑写をGallica所蔵IIIF画像と連携、チベット語文書のテキスト31点を新規追加